IVORYSOLUTION's Pvt. Ltd. is a fast growing HR Services & IT Solutions organization, extensively deals in Hiring solutions (Permanent/ Contract Staffing) across the verticals.
IVORY provides resources with a long term commitments and become a highly trusted Hiring Partner for its clients.
IVORYSolution's provides Hiring solutions (Permanent/ Contract Staffing, Payrolling, Workforce Management etc.) to the IT/ BPO, BFSI, Engineering Companies, Sales & Marketing, Hospitality & HR etc.
Established with an aim to cater the best services to Clients across the verticals.
Strongly Ethics based and Client-Centric focused.
Able to be the top-vendors-to-work-with list of its client.
Awarded and appreciated for its quality work and commitment to delivery.
Philosophy
IVORYSOLUTION's Pvt. Ltd. always been on two factors:
Quality of Resumes:
Our belief has always been in sending quality resumes rather than quantity resumes. We always stress on the hit ratio of the resumes been sent to the client as we believe if you send the right candidate matching the clients requirement the rest of the process will follow on its own. IVORY's Targets are based on the resume shortlist and not on the closures.
Commitment to the Client:
We believe right things should be done at the right time. Hence time committed to the client is given paramount importance. Every employee is trained on Time Management keeping this philosophy in mind.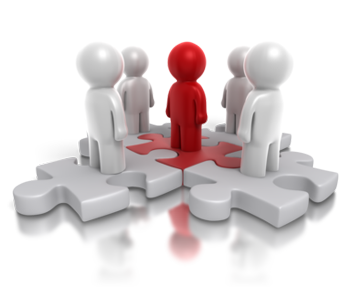 Approach
IVORYSOLUTION's Pvt. Ltd. always been on two factors:
Since we listen intently to your needs, we have refined our process to adapt to constantly changing conditions in a technology driven environment where increased functionality is matched by increased complexity. Our business partners demand quality personnel, superior performance and practical expertise.
Once we get a requirement the emphasis is on the analysis part.
Before getting started with the work the team thoroughly analyses the requirement.
Source for the resumes could be:
Job Portals
Networking
Referrals
Internal Database
Thorough screening of the candidate is done either in person or over the phone before processing their candidature to the client.
Services Offered – Staffing
IVORYSOLUTION's Pvt. Ltd. always offers strategic resourcing services through it's team of consultants.
IVORYSOLUTION's Pvt. Ltd. provides end to end HR Services:
Permanent Staffing
Contract Staffing
Pay-Rolling
Workforce Management

Service Offerings - Talent Solutions
IT Resource & Staffing
Engineering & Technical Staffing
Finance Staffing
Business Staffing
Marketing Professional Staffing
Sales Professional Staffing
Business Staffing

Services Offered – Staffing/ Pay-Rolling
Staffing & Pay-Rolling
IVORY SOLUTION's provides of staffing solutions. With customers ranging in size from startups to Fortune 500 enterprises, we understand the ever increasing need for talented IT professionals. IVORY SOLUTION's is in business to help you maintain your competitive business values.
Pay-Rolling
IVORY SOLUTION's wants you to focus your time on core business activities instead of tackling operational challenges related to run a consistent and error free payroll for your employees.
IVORY SOLUTION's will take care of the entire payroll management, right from consolidating HR/Finance & employee inputs, to processing of payroll, providing the respective outputs and managing statutory filing, Ivory helps you manage it all.