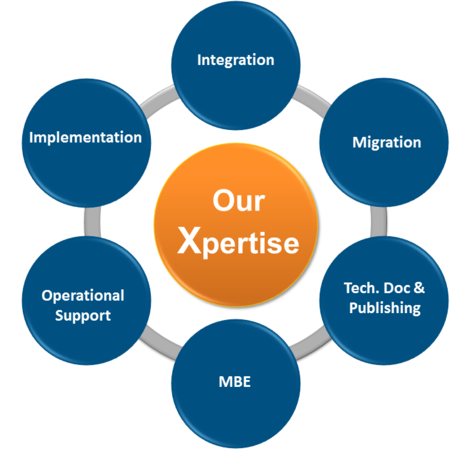 Ivory's Technology Consulting team combines the business strategies and technology to improve process efficiency with reduced costs. Ivory provides solutions to issues using a proven business-focused approach. We define the IT vision, business process, standards and road map that guide organizations to build a high performance IT organization.

Our extensive technical experience and strong strategic knowledge helps organizations achieve high quality IT services and high performance into their applications.

We work with our clients to understand their business needs and help them define and execute plans.
Resource Augmentation:
Ivory's entry into the Staffing Service is to fill the talent scarcity gaps in the ever evolving business segment. In sequel, IT Staffing Services has been identified as one of the core service in our global business operations. Over the years, Ivory has emerged as a leading player in the IT & HR consulting business in India in its endeavor to train and deploy various domain experties in diverse geographical locations.

Ivory's preferred model is to work in a stategic manner with its clients. It builds a knowledge base of the client's systems and processes so that when staff are assigned, they not only have the prerequisite skills but a good knowledge of the client's business and Technical environment and infrastructure. This means that Ivory specialists quickly adapt and function as part of the client team to achieve the project objectives.
Web Solutions:
At Ivory's our goal is to establish long-term customer relationships based on trust and a commitment to produce best website design and web development. We can help our clients understand how Web 2.0 tools such as Rich Internet Content, social networking and mashups can deliver more user-friendly applications and boost business productivity through collaboration. We understand that our success depends on our clients and that is why the success of their business is our highest priority.
Internet (Cyber) Marketing::
At Ivory's we work on Services, Search Engine Optimization and Internet (Cyber) Marketing are integral to every website or portal developed by Ivory. Our dedicated SEO team enables clients to generate high- volume traffic and quality leads, increase in sales and a higher return on their investment.
e-Commerce Solutions:
At Ivory's We take care of all e-Commerce needs of our IT products like Procurement Software System, HR Admin System helps to improve our client's Procurement Process and manage their Human Resource.
Quality:
Effective quality management is the foundation of Ivory's continued success. Owing to the company's ongoing commitment to service quality and investment in its quality management system and supporting tools
Ivory's quality management system is a tried and tested framework that takes a systematic approach to managing processes and procedures. It enables Ivory to deliver high quality Software Development Services that consistently meet and exceed customer expectations. The core elements of Ivory's quality management system are detailed below. Communication
Scope and Change Management
Planning and Control
Issues and Risks
Reporting